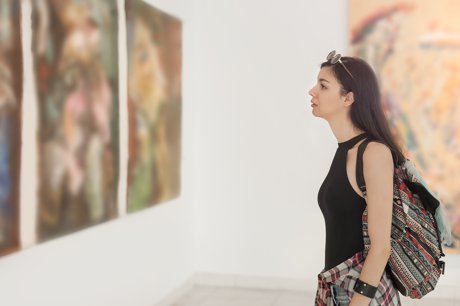 A small waterfront Edmonds real estate museum, the Cascadia Art Museum is more than impressive. Highlighting regional artist works alongside the efforts of national and international artist a vast variety of mediums are represented. Guests are welcomed by friendly staff members into a warm environment filled with an extensive presentation of pieces. The space contains both examples in the permanent collection and in rotating exhibitions by visiting artists.
When folks are finished appreciating the artwork a stop in the museum store is a definite must. Unique and charming merchandise fill the shelves in a colorful array. In the shop it's easy to find the perfect gift for that hard to buy for person. There are plenty of stunning items to choose from that add a Pacific Northwest touch to Edmonds homes. Young artists will also find much to make them smile in the children's section including books and toys.
The Art Scene Is in Full Swing by Edmonds Homes
The Cascadia Art Museum plays host to many special events throughout the year. Coffee with the Curator is regularly held and provides a private tour with the curator. During the reception discussions ring out amongst those in attendance about popular pieces. Music at the Museum calls for the perfect blend of classical sounds and brilliant artwork. Additional workshops, discussions and lectures give insight into the local art scene.
Meander through other parts of Edmonds real estate during Art Walk Edmonds. Each third Thursday evening businesses, restaurants and galleries including the Cascadia Art Museum pay tribute to the arts. Considered a "grass roots community event" live music sets an energetic vibe for participants who experience demonstrations, exhibits and intimate film screenings. Learn more about participating venues here.
Museum hours are Wednesday through Sunday from 11 a.m. to 6 p.m. Adult admission is $10 per person. Discounts apply for families, students, active military personnel and seniors. Members of the Cascadia Art Museum enjoy free admission, member only events and discounts.