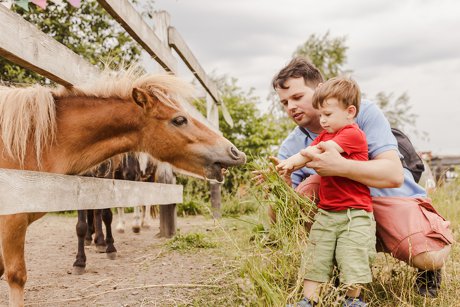 Simple moments bring joy on Snohomish property. Families flock to Stocker Farm for acres of fun. Throughout the year events are memory making. Shopping in the Country Market beats the line in the grocery store. Fresh fruits and vegetables plucked right from the grounds are juicy and sweet. Homemade goods fill the shelves including breads, pastries, pickles, jams and preserves. Farm to table meals are proudly served after ingredients are purchased here. Many borrow recipes from Stocker Farms to make tasty creations in their own kitchens.
Field trips teach youngsters all about life on a farm. Multiple amazing subjects keep kids interested. There's lots of buzz going around about the importance of bees and the role these valuable insects play in successful farming. Area wildlife comes to the forefront. Students discover how to track animals and get hands on by feeling different furs.
Crisp Autumn Air Inspires Trips to the Farm on Snohomish Real Estate
Autumn is often the best time to head out to the farm. Bundled up for warmth, all are excited about campfires, corn mazes, farm animals, pumpkin patches, and hayrides. When Halloween creeps up Stocker Farms transforms almost overnight into Stalker Farms. This haunted attraction is not for the faint of heart. Only the bravest of souls are invited in. If they dare…..
Engaged couples living in the Snohomish real estate area often choose Stocker Farm to start a life of wedded bliss. This charming venue boasts magnificent views of the Cascade Mountains, a perfect backdrop for beautiful beginnings. Expert staff are dedicated to fine tuning each detail for a perfect day.
Stocker Farm has been a part of Snohomish property history since 1919 when Edward Stocker Sr. and his bride started their farm and flourished. Today his grandchildren have taken over his role with pride and the family run business continues to thrive. Take some time to enjoy the day and mosey on down the lane to Stocker Farm. Farm fresh is best and there's plenty found on Snohomish property.